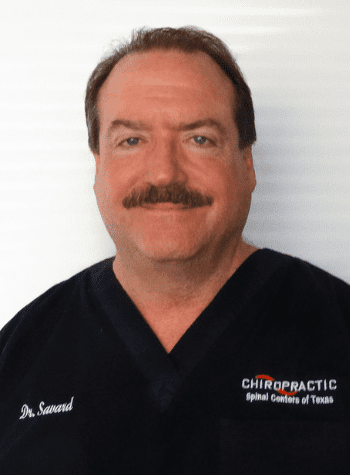 Dr. Rick Savard
Dr. Rick Savard grew up in Rochester, New York a very cold and snowy town, not too far from Buffalo. He lived there until the age of 18. His friend Bill was going to enlist in the US NAVY and he tagged along for the ride. While there, he signed himself up as well. His job in the NAVY was a Hospital Corpsman. He was later transferred to the 3rd battalion of the 8th Marines. His duties included, stitching, diagnosing, and treating up to 500 people per day. Rick traveled the world for the next 4 years out on the sea mostly in the Mediterranean region. He also had the opportunity to see the Suez Canal, Kenya and the Gulf of India.
When he was discharged from the military he wasn't sure where he was going or what to do with his future. He traveled to New Hampshire to visit his dad for a few months. During this time he was dating a woman and he was attacked by her Rottweiler. Rick's finger was severed. The finger was reattached, but he was unable to use his hand for a few months. At this time it was determined that he had to have a second surgery and he moved back to New York. This surgery would remove the finger. During this recovery period, he took a road trip with his friend heading toward Houston. This trip would later be renamed the "Meaning of life trip." They stopped off in the small town of Jennings, Louisiana for a few days with another friend, David, and his family. While leaving Jennings for the final leg of the trip to Houston, David's dad Dr. Lister, shook his hand and asked, "What are you going to do with your life?" Rick's response was, "I'm not sure yet." "You should look into Chiropractic, you would be a good asset to the profession." During those next 3 hours, a plan was made. He thought about it all the way to Houston.
A goal was set. Get into a college and register for Chiropractic school. A deep fear resurfaced. What if he wasn't accepted? His mom had not able to afford the SAT test when he was younger that was required to enroll, and he worried that he would not be accepted because of this test. As it turned out, he was accepted into San Jacinto College. They had all the prerequisites, including the premed classes that were needed to enroll at Texas Chiropractic College.
After graduating San Jacinto, he began taking classes right away at TCC. The new goal was to finish in 3 years. At 3 years he had 1 semester left and decided to take a vacation. He and some friends headed to Cancun, Mexico. While there, a lady by the name of Patricia approached him and said that she recognized him from San Jacinto. He said yeah, sure, ok, what are the odds. But she did recognize him and they had actually had a class together. They spent the week together and have been inseparable since then.
In December of 1990, Rick was preparing to take his medical boards. His wedding was set for the same week. He describes this as a time of complete and utter chaos.
After graduating in April, Dr. Savard became employed with ChiroNetworkHealthcare Centers in Humble, TX for 6 months. The doctor had kept in touch with the president of TCC, who introduced him to Dr. Brassard in Beaumont, Texas. On Easter Sunday he drove through town and had an interview in which Dr. Savard was hired on the spot. Dr. Savard would stay there for several more years. It was during this time in 1995 that the Dr. and his wife would have a baby. When Cameron was a few days old, he had Grand Mal Seizures. The hospital in Beaumont did not have a neurological pediatrician. This forced his wife Patty to hire an ambulance and transfer them to Texas Children's Hospital. Cameron received the proper care and is now a healthy 16-year-old with no residual problems. Patty herself is a registered nurse and was working in the Medical Center in Port Arthur. It was then that Patty told Rick she would like to stay permanently in Houston.
They always knew they wanted to be in Houston, and Dr. Savard was looking for an office of his own. At this time a small office in West Houston was put up for sale by a Chiropractor that was ready for retirement. He bought the office on December 15, 1995, and brought on a partner. Dr. Kenneth Regner would help run the office while Dr. Savard traveled back and forth to finish his 9 months remaining on his contract with Dr. Brassard. They were now living in Pearland to be close to Patty's work, while Dr. Savard was driving back and forth to Beaumont. Through the years the office was able to knock down a few walls and the office has grown to the size it is today. Dr. Savard and Dr. Regner would be partners until December 15, 2010.
The Savard family moved to the Katy area shortly thereafter in 2004 they had another son, Aidan. Patty is a Nurse Practitioner who received her Doctorate from TCU. Currently, she is a professor at UTMB as well as Texas Women's College. Patty will join the office as Dr. Patricia Savard this year and will make the office complete. The question will then become which Dr. Savard are you here to see?
It means the world to Dr. Savard when a patient puts enough trust in him that they are willing to send friends and family to see him. He looks forward to treating current and future patients for many years to come.